Winners from new housing policies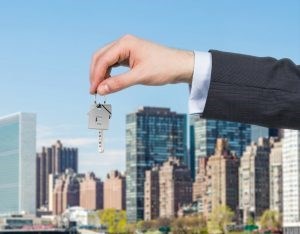 Friday, 23 April 2021
---
The new-build residential, build-to-rent projects and commercial property sectors will probably be the big beneficiaries of the Government's housing package – extending the bright-line test and scrapping mortgage interest deductibility.
While there is still a lot of consultation to be done in this area, there are some expected outcomes, says a new report by Colliers International.

The report lists the benefits as the following.
• The purchase of new-build properties has been incentivised via the maximum value of the First Home Grant set at $10,000 versus $5,000 for existing premises.
• The eligibility value cap sits higher for new builds than that for existing premises.
• The purchase of a new-build property, after March 27, 2021, seemingly also carries an additional incentive with the bright-line test period continuing to be capped at five years in comparison with 10 years for existing residential property.
• The treatment of interest deductibility with new builds may, again, differ from the balance of the market, but this is up for further consultation.
• The build-to-rent sector is also likely to benefit – potentially both existing and new builds – due to the Government's desire to introduce more supply of higher quality rental accommodation. However, consultation is underway for more "definitive" guidance.
Chris Dibble Colliers International research national director says the changes to the residential investment landscape will see alternative strategies explored by an increasing number of investors.
Commercial property and syndication are likely to be beneficiaries because of the following.
• Commercial property sales are not subject to the bright-line test while depreciation can be claimed on the buildings themselves.
• The "buy-in" cost may not be too dissimilar to what some residential investors are already committing. Approximately 65% of all commercial and industrial assets nationally sell for $1 million or under.
• The industrial sector generally accounts for about 50% of all commercial sales by volume on an annual basis. This is a sector viewed as a safe haven for investors given the strong tenant fundamentals and stability in long-term returns.
• An alternative means of gaining exposure to the commercial property sector is syndicated property. Lower entry prices of between $10,000 and $50,000 for retail investors, relatively hands-off investments and potential additional tax benefits with PIE schemes.
A Colliers International research report a year ago showed the total value of funds raised across syndicated properties in 2020 was just over $525 million.
This was ahead of the previous high of about $485 million raised in 2018 and about $100 million more than the total recorded in 2019.
The total would have been higher had it not been for the Covid-19 pandemic which saw a number of properties withdrawn. These included large scale tourism and retail property assets that would have raised just under $300 million.
Dibble says other considerations include the following points.
• Further guidance will be required on how mixed-use properties will be treated under the new policies.
• Interest rates are likely to be lower for longer. A lower value growth trajectory for residential property prices may reduce the pressure on the Reserve Bank to increase interest rates.
• Retail property may feel the brunt of lower spending as the "wealth-effect" from residential property price rises wanes.
• With capital gains now likely to be limited and tax benefits curtailed, investors will be more reliant upon rental income. The Government has not ruled out rent controls.
Read full article here: https://www.landlords.co.nz/article/976518422/winners-from-new-housing-policies?utm_source=LL&utm_medium=email&utm_campaign=Landlords+Daily+News+for+23+Apr+2021