McDonald Property Management - Spring Update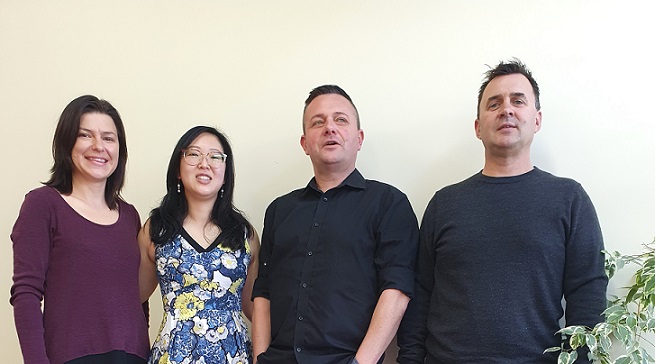 Tuesday, 13 September 2022
---
Hello,
Spring is in the air! We hope everyone is enjoying warmer weather and starting to plan their summer, especially with the traffic light system in the past.
We have been busy managing property upgrades to comply with Healthy Homes requirements, extra maintenance due to wetter and windier winter, and juggling work between our office and homes during covid restrictions.
Tenancy Compliance & Investigations team at Tenancy Services has also been keeping us busy. Only during September, we were requested to provide the information for 4 properties to prove the compliance with the Residential Tenancies Act 1986. We are proud that all cases to date are successfully closed. The life of a property manager is never boring, and we love it!
Rental Market Update
The rental market remains challenging for landlords in Auckland, especially those with properties in the CBD and surrounding suburbs. In general, properties are taking longer than usual to rent, and they are renting for less than they have over the last two years.
The reasons behind a "tenant's market" phase in the rental market are widely discussed in the news and various property forums. Statistics NZ has just released net migration figures for the year ending the 30th of June 2022 a net loss of 11,500 people. Which perhaps doesn't sound that bad until you compare it with the figures for the year ending June 2020, which was a net gain of 74,500. That is a staggering change and one of the reasons why the rental market has changed. Tough border restrictions, lack of international students, "brain drain" and uncertain Covid policy all add to oversupply in rentals.
Another reason the rental market is challenging is that the housing market is still shaky. Interest rates are rising, houses are failing to sell, so many are being turned into rentals. It's hard to pick what will happen next, but in the meantime, it's contributing to the increasing rental stock. House prices are now back to where they were in May 2021, so many sellers are reluctant to sell and realise those losses.
We are finding properties that aren't at market rent are not attracting viewers, so they aren't being rented. Potential tenants have so many options right now.
How to rent your vacant property faster
If you have a property that is not being tenanted easily, then reduce the price. This is the best way to get tenants in, and some income is better than no income! The lower you can go, the quicker you'll find tenants.
Keep existing tenants happy.
The goal right now is to hang on to your tenants and consider their requests for improvements seriously, as it's easier to keep an existing tenant happy than to find a new one in the current market.
This is a big one...if you can, offer to take pets. This increases your potential tenant pool by a huge amount!
Kitchen and bathroom upgrades, carpet replacement, fresh paint and other improvements to your vacant property will entice good tenants.
Offer the first 1 or 2 weeks rent free.
If you are reluctant to reduce your weekly rental price, then consider offering the first 1 or 2 weeks' rent free, to a tenant who signs up for a fixed term contract, to entice potential tenants. This can be a good option if you're not keen to reduce the weekly rent amount on a property that is struggling to rent.
We monitor the market closely and check the rents constantly to ensure your property rents meet the market. Please get in touch with your property manager to discuss these options further if needed.
Referral program for new business
With rental market being tough on many levels, some of you had to sell rentals within our managed properties. This means that we are on the active hunt to replenish the lost properties in our portfolio. We know you value our hard work and the best advertisement for us is your referral to anyone who is looking for a good property manager or potentially not happy with their current one. We would love to help your friends, family or networks get the best results from their rental properties and we will pay you $500.00 for any referral that leads to a one-year management authority signed with us. A true win-win for all!
Maintenance jobs in spring
While landlords and tenants both have some share in the responsibility for keeping a rental property in a good condition, landlords are legally required to maintain their properties. Always keep in mind that your property must meet Healthy Homes Standards as well as meeting the minimum standard of providing a safe environment for its occupants.
Spring is a great time for:
Gutter cleaning
Trimming trees and hedges
Clearing away dead plants
Planting low-maintenance gardens
Pruning fruit trees
Considering an exterior house wash
Water-blasting paved areas
Repainting exteriors where necessary
Routine inspections completed by us regularly, allow you not only to comply with insurance policies, but also be aware of any maintenance issues raised by both tenants and the property manager. We send these reports via email every time the inspections are completed. If you have any concerns, please talk to your property manager.
Veolia Changes
If you own a property in Papakura and the water is supplied by Veolia, please note the following changes. As part of their effort to improve their service, Veolia will change their billing and meter reading cycle. The actual water meter readings are now will be completed every 2 months and the invoices will be sent every month (previously it was every 3 months).
Our Papatoetoe office hours are back to normal - 9am to 4pm Monday to Friday. Come in to say hello, but please let us know first, as we are out and about a lot completing property inspections and viewings, managing maintenance and tenants, and always keeping an eye on your properties.
Team at MPM,
David, Mark, Olga and Anna