Auckland Council staff deployed to assist government food distribution programme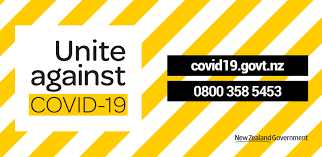 Thursday, 02 April 2020
---
31 March 2020
Auckland Council is deploying more staff to help Aucklanders experiencing hardship as a result of the COVID-19 lockdown.
In line with the welfare directive announced by the National Emergency Management Agency (NEMA) today to help people experiencing hardship as a result of the lockdown, the council's Auckland Emergency Management department has set up a system for Aucklanders who may be suffering because of job losses or hardship and struggling to access basic household supplies.
Starting from Wednesday 1 April, Aucklanders who are unable to afford groceries or are in self-isolation with no access to other support networks can call Auckland Emergency Management on 0800 22 22 96 between 7am and 7pm, seven days a week.
Anyone who meets the government's eligibility criteria will be couriered a welfare parcel containing items such as dry goods including pasta and rice, tinned vegetables and meats and basic toiletries.
The first courier parcels are expected to be dispatched at the end of this week. A distribution centre is currently being set up with staff being trained in health and safety provisions for warehousing work, under COVID-19 guidelines.
Auckland Mayor Phil Goff says the programme supports the national efforts to ensure those who are experiencing hardship due to COVID-19 can meet their essential needs.
To read more, please visit Auckland Council website or follow this link https://ourauckland.aucklandcouncil.govt.nz/articles/news/2020/03/council-staff-deployed-to-assist-government/